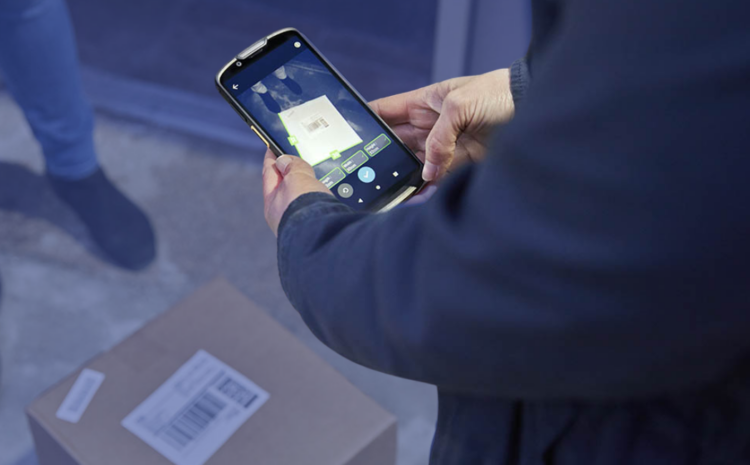 IT'S TIME TO STOP UNDERESTIMATING PACKAGE SIZES AND UNDERCHARGING CUSTOMERS FOR SHIPPING. THERE'S A BETTER WAY TO GET AN ACCURATE MEASUREMENT AND PAYMENT AT DROP-OFF AND PICKUP POINTS.
Have you ever been the one who…
had to run more trucks just because the volume of the parcels was not calculated properly?
initially overcharged or undercharged a customer for a package and had to spend time (and money) fixing it?
sent a package back to a customer due to insufficient postage?
made the hard decision to just 'eat the loss' because someone misjudged a package size and, therefore, miscalculated shipping charges?
If you said yes to any of the above, you'll appreciate this:
That's right…there is finally a way for you to get an accurate parcel or package measurement in a split second, no matter where items are picked up or dropped off, and it's called Zebra Dimensioning™.
Now, you might be wondering how Zebra Dimensioning differs from other mobile dimensioning systems or even fixed dimensioning systems. I think the best way to answer that is to share the eight things you need to know about mobile dimensioning systems in general:
1. Not all mobile dimensioning systems offer an integrated, single device certified mobile dimensioning experience for regular parcels. In fact, Zebra Dimensioning is the one and only integrated handheld mobile parcel dimensioning solution delivering certified-level accuracy on the market today. What does that mean?
Most mobile dimensioning solutions on the market today require you to either tether the dimensioning device to a host device (which means you must buy and manage more devices to get an accurate measurement and workers must carry around more devices) or attach a dimensioning camera/sensor to a tablet or mobile computer as a 'bolt-on' accessory. Because the sensor is an exterior accessory, it can be easily damaged by everyday drops and bumps. This could easily impact calibration and take that dimensioning unit out of commission until it's recalibrated.
That's why we spent a lot of time and effort testing and designing in the time-of-flight sensor in Zebra's labs, ensuring the sensor is fully integrated into mobile computers, like the Zebra TC53/TC58 or Zebra TC73/TC78, without adding any weight or size to the devices. The engineering team's success means you can now instantly dimension packages and calculate accurate shipping charges with the press of a button, anywhere — whether at parcel drop-off locations or during pickups at homes and businesses. Plus, workers only have to carry around one (familiar) mobile computer all day long and you only have to worry about managing one device per worker. It's a win-win all around.
2. Certified mobile parcel dimensioning solutions are required to charge customers based on parcel dimensions. If dimensions are only needed for load optimization, and charges are handled at another point in the shipping chain, then you won't need a mobile dimensioning solution certified "legal for trade." You can opt instead for the non-certified solution, which still has the same accuracy you need for package dimensioning, such as an integrated accurate time-of-flight depth sensor. However, if you do need a way to certify dimensions to charge a customer, you should strongly reconsider the mechanisms used today for measuring packages and calculating charges – and look at the Zebra Dimensioning Certified Mobile Parcel solution.
The certified solution is software sealed to comply with regulations and, in major markets, such as NTEP in North America and OIML in Europe (with other regions coming soon) legal for trade straight out of the factory. You cannot upgrade a non-certified solution to a certified one if you change your mind later, so it's important to consider your future needs now. The days of using a measuring tape (and wasting hours) need to be put behind us once and for all.
3. Mobile dimensioning systems must be internationally certified by corresponding weights and measurement authorities. That's why we are so excited. It's the first internationally Weights and Measures certified, fully integrated handheld mobile dimensioning solution, and it will be the only certified solution of its kind that can be legally used for trade in the USA, Canada, and Europe. (Additional certifications will be coming, including in Australia and New Zealand.)
4. Mobile dimensioning solutions should be designed to enhance and accelerate all field-based workflows. A multi-function mobile dimensioning solution can clear choke points and speed up workflows all along the shipping chain. For example, it can be used for spot checks at any depot or hub, and it can provide insights that ensure proper allocation of warehouse or truck load space. It can also help pickers and packers select the most efficient packaging, and it can automatically calculate the most efficient shipping container, saving teams a lot of time and frustration. As a bonus, Zebra Dimensioning can also help shippers meet sustainability goals, as loads can be optimized so that trucks, planes and railroad cars are full every time – reducing the number of trips required to make deliveries. It's never good to ship air. (Yet, in many cases, "fully loaded" trailers are actually carrying 30% air.)
5. Mobile dimensioning systems must be rugged enough to work in harsh field environments, equipped to connect to 5G networks, and able to remotely sync to logistics systems for instant data sharing and transaction processing. And, technically, the term "mobile" just means that something can be moved around – that it's not permanently fixed to a location. So, it's important to confirm that the mobile dimensioning system you're considering can be easily carried and used by your mobile workers, whether they're moving around a warehouse or sorting hub, a retail shipping location, or from door to door picking up packages.
They must be able to validate measurements at the time of package pickup or handoff if you want to avoid customer debates about shipping charges and speed up overall logistics processes – or just be able to handle the explosive volume of both outbound and returned packages coming your way. In 2020, over 131 billion parcels were shipped worldwide. By 2026, it's expected that number will more than double to reach 266 billion parcels. Your shipping operation is going to become stressed, but cutting out tedious, time-consuming and controversial practices such as measuring tape dimensioning or even the use of bulky, poorly connected, or complex "mobile" dimensioning systems can help cut the tension.
6. Mobile dimensioning systems can offer more measurable benefits than you might realize, especially if you're primarily handling 'regular', cuboid parcels. I've heard people argue that mobile dimensioning systems can't always get an accurate read on certain types of packages. However, 70% of the parcels shipped today are considered regular parcels, meaning a mobile dimensioning system like Zebra Dimensioning is going to get an accurate read that can be validated and even certified legal for trade, whether the boxes are plain, wrapped or printed with graphics. And more often than not, boxes can be placed on a counter or on a cement, tile or carpet floor for dimensioning (if they aren't already there). So, getting the dimensions and charges won't be a problem, at least with the Zebra Dimensioning solution.
But if you're looking at other mobile dimensioning solutions, such as handheld scanners, digital measuring tapes or mobile computers with camera accessories, ask about the technology's capabilities. This includes lighting. Zebra Dimensioning works in any lighting, to include sunlight, any type of indoor lighting or outdoors at night, but that may not be the case for other platforms depending on the hardware and software capabilities.
7. Licensing agreements for dimensioning software vary by vendor. Zebra Dimensioning is perpetually licensed right out of the box, so you don't have to worry about any hidden fees or renewal requirements. In addition, all devices with the certified Zebra Dimensioning solution are validated, certified and stickered, which makes it easy to complete any final regulatory inspections required to place the device in trade.
8. Data integration may or may not take some extra effort and investment. With the Zebra Mobile Dimensioning Application Programming Interface (API), integrating the capture of parcel dimensions into your backend business apps is as easy as integrating barcode capture. However, that may not be the case with other mobile dimensioning products. So, be sure you understand how much work will be needed to get the data flowing to the right systems and know you won't get the benefit of mobile dimensioning until this integration is complete.
So, if you're planning on investing in a mobile dimensioning system in the next year (which more than one-third of warehouse operators say they are), do your homework. And remember, the only type of parcel dimensioning system that will truly benefit you is one that:
is fully integrated with the other technology your workers are already carrying and using every day, which is typically a rugged handheld mobile computer. Workers enjoy tremendous efficiencies throughout their day when they only have to learn and use one device to do every aspect of their jobs, especially when they spend their days in the field or at small and medium hubs and depots. Plus, you don't have to worry about installing or maintaining fixed dimensioning systems inside the four walls or waiting until packages make it to a fixed dimensioning system to process customer payments.
instantly and accurately measures parcels and packages. There's no room for "pretty close" when you're running a precision-based shipping operation, and taking 10 seconds to measure and record dimensions is too long.
automatically calculates and certifies shipping charges at the time of handoff (if you're the one collecting payment for shipments). Revenue recovery has never been more important as margins are squeezed from inflation, high fuel surcharges erode profits, and limited space and shipping capacity restricts revenue generation overall.
This blog was written by Zebra Technologies.