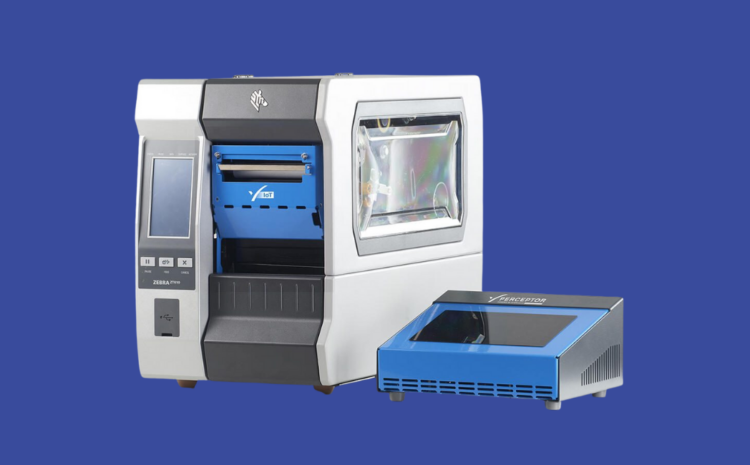 THERE ARE SEVERAL WAYS THAT YOUR ZEBRA INDUSTRIAL PRINTER CAN BE ADAPTED TO VERIFY LABEL COMPLIANCE IN-LINE WITH 100% CONFIDENCE, DURING THE ACTUAL PRINTING PROCESS, TO PREVENT PRODUCTION DISRUPTIONS.
Product labeling operations in the pharmaceutical industry are extremely complex and rightly so. There is so much information that must be squeezed into a tiny space on prescription bottles and cardboard packages, including dosing instructions, ingredient lists, potential side effects, usage warnings and other patient safety guidance and there is no margin for error.
It is imperative that the label information is correct and accurate every time it comes off the printer before it is affixed to the packaging. Even a single error can render the product defective and lead to its removal from the market, which can severely damage reputations, disqualify suppliers and even threaten lives.
Therefore, every label must be thoroughly inspected for accuracy and readability. But not just by pharmaceutical companies and their supply chain partners. Manufacturers of all consumable products, including food and beverage items, are required to comply with strict label quality standards, as are those who produce health and beauty products, medical equipment, and chemical products.
The challenge is that not all companies have the right tools to efficiently conduct these inspections, particularly in line inspections that can identify issues at the point of printing to minimize or eliminate labeling related production disruptions.
WHAT YOU NEED TO VERIFY LABEL QUALITY IN-LINE QUICKLY AND ACCURATELY (WHILE LABELS ARE STILL INTHE PRINTER)
No one wants to have to stop their production line to correct product labeling issues. That is why in-line verification systems are so valuable: they automatically identify and flag issues with registration, streaking or voids as the labels are being printed and applied so that plant floor workers can monitor for – and quickly correct any issues before defective labels make it too far down the production line and stop all production. However, waiting until the label is done printing and/or applied to the product to verify compliance is risky. Oversights can happen and mislabeled products can accidentally make it out into the market.
The best way to mitigate quality control issues in real time and improve label compliance is to integrate the in-line verification system into the label printer itself. Doing so will help catch print quality errors before the label reel passes the point of rewinding. It will also help find labeling errors that are too subtle or impossible for the human eye to identify.
If an issue is detected by the printer during the in-line verification process, the operator can quickly conclude that it is the result of inconsistencies in the printing method and immediately adjust the printing method to achieve the desired quality. These types of in-line verification systems also enable manufacturers to observe print quality and verification grade trends so that the production line can be altered accordingly for optimum print output.
WHICH TYPE OF IN-PRINTER IN-LINE VERIFICATION SYSTEM IS BEST-SUITED FOR YOUR LABELING AND PRODUCTION ENVIRONMENT?
Many industrial printers are already engineered to print the desired label at the required compliance level without the need for additional verification. However, if you have critical applications that demand 100% label accuracy, then you may want to consider integrating an in-line verification solution for that enhanced quality control monitoring during the printing process. Just know that many in-line verification systems are offered as third-party integrations approved and tested by the original printer manufacturer (OEM).
If you're using a Zebra industrial printer for your labeling applications and want to add in-line verification capabilities to your printer, you may want to take a look at one of the integrated third-party tools listed below. They are all confirmed by Zebra to be compatible with our printers, including our ZT600 premium industrial printers, which means they meet the same strict performance and quality standards that we apply to our proprietary printing solutions:
1. Perceptor IoT, which is a software application that inspects thermal transfer printed labels in real-time to detect print blemishes, quality defects, duplicates and non-compliant labels. Leveraging custom Zebra firmware, Preceptor IoT comprises a desktop IoT device connected to the Preceptor inspection camera which integrates with the Zebra ZT610. An extensive range of label inspection and verification features – including barcode grading, pattern match, OCR/OCV, ISO content validation, serialization control and audit trail – is easily enabled through the Preceptor license key. Secure global connectivity is assured through Azure Single Sign On (SSO) or machine to machine self-signed certificates. No technical knowledge is required to integrate with new or existing Zebra printers, and three software editions and two license types make Preceptor IoT suitable for both compliant and non-compliant industries. 2. The Omron LVS V275 Print Inspection System from Omron Micro scan Systems can be integrated into the Zebra ZT610 printers to identify print faults such as skews, smears, registration errors, die-cut errors and missing information. The V275 verifies 1D and 2D barcode quality to ISO/IEC 15416/15415 standards and can check for GS1 syntax. It leverages features such as Optical Character Verification (OCV) to ensure that a string of sequential characters is read and/or verified against a known field or database. It also has Data and Code Matching to verify encoded data and ensure synchronicity of multiple fields within a label, which is valuable in pharmaceutical and medical device manufacturing, consumer goods packaging and specialty chemical manufacturing.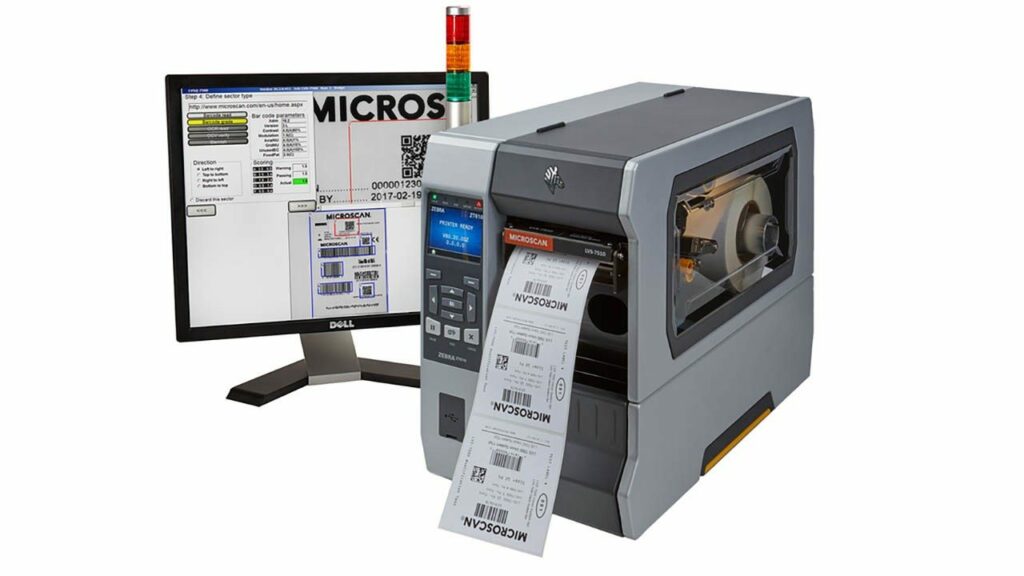 This blog was contributed by Zebra Technologies.