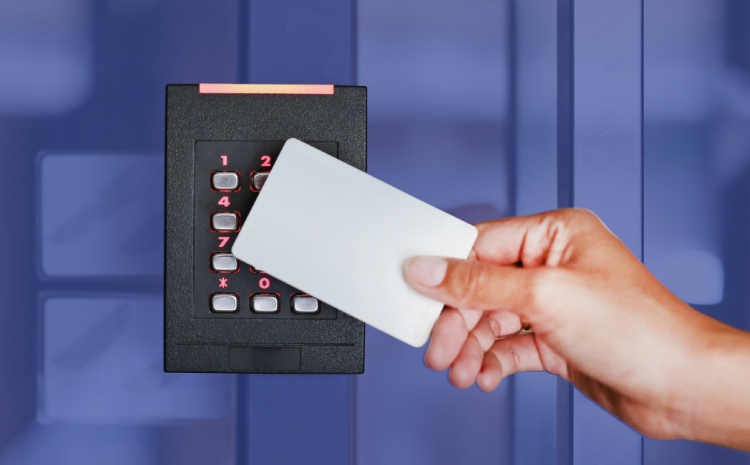 Keeping your business safe is one of the key priorities of any owner or manager. The goal is to give your staff and customers the most secure environment possible, with the least inconvenience.
WHAT IS ACCESS CONTROL?
The aim of access control is to manage entry so only authorized people can enter a building or premises, or specific areas within a building. Access control systems help a business to minimize risk and create a safe environment. They restrict unauthorized users while providing an unobtrusive experience for approved people.
WHY ACCESS CONTROL?
Your site may have areas where you need to restrict and monitor who can enter. You might also have health and safety requirements that mean you need to know where your team is at any given time. You could run a 24/7 facility that needs to save power during downtime while still offering user access. Or it could be that you have a gate that needs to open for the right people at the right time. You can meet all these needs, and much more, using access control.
BENEFITS
Is your business still using traditional locks and keys? Surprisingly, this technology has not progressed much since the 1860s when Linus Yale Jr. patented his cylinder pin-tumbler lock. And yes, it's the same Yale you still see on padlocks today!
Technology has led to major changes in access control. RFID keycards and PIN access have been commonplace for many years now. This evolution has continued with the introduction of mobile phones, biometrics, and the Internet of Things.


There are many advantages to having a modern access control system. Benefits to your business could include:
Increased safety and security thanks to your robust, flexible system.
Peace of mind because of the visibility your solution offers.
Enhanced employee satisfaction due to ease of use.
Potential upfront capital savings because your new access control system may work with some of your current security infrastructure like motion sensors or existing cabling, saving replacement costs.
Third-party integrations allow you to maintain a single system for your access and security while incorporating all the added functionality you might need – such as wireless locking, elevator controls, or video surveillance.
Extra cost savings and efficiencies by integrating with a Building Management System to reduce energy consumption by controlling HVAC (heating, ventilation, and air conditioning), lighting, and more.
No more ongoing costs to rekey doors each time someone loses a key. Simply deactivate their card and issue a new one.
No more after-hours trips because someone has left their key at home. You can grant access or change settings remotely.
Save time by adding features like automatic attendance recording – no more manual timesheets.
Increased business efficiencies by using monitoring and reporting functions as a tool to make evidence-based decisions such as checking to see how often a meeting room is used and by how many people, then re-deploying it if it's underutilized.
Respond quicker to problems by setting up instant notifications to your mobile or monitoring service when an unusual event like a forced door or broken window is reported.
Perfect for a COVID world because you can have touch-free access, automatic contact tracing register, and enforce social distancing by limiting access to certain areas when at capacity.
Future proof your business by choosing a modular system like ICT's that uses secure encryption protocols and can scale with your business growth.
However safe traditional locks were, imagine how much money you could save by not calling out a locksmith to rekey all the locks because someone has lost a key. And the time saved by not reissuing keys to everyone.
Modern access control systems give you the flexibility to make even small changes when you need them. If a card is lost, simply deactivate it and issue another without affecting anyone else's access. Use schedules to change settings to ensure security is not compromised on a public holiday or enable after-hours access for cleaners, so you are not dealing with any more 2:00 am callouts. You can even allow or disable access to certain areas on a temporary or permanent basis.
Ease of use is a crucial factor and removes a pain point for staff. Say goodbye to that clunky bunch of keys, and replace them with a single card, fob, or your mobile phone, which allows access to all authorized doors.
This blog post was created by ICT.