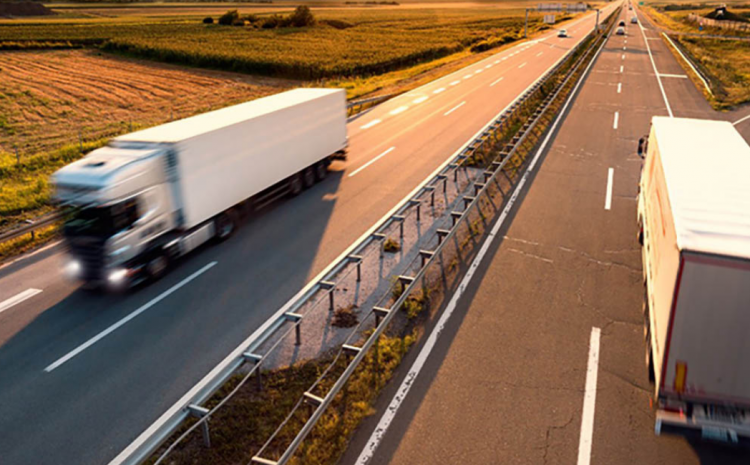 WITH CUSTOMERS DEMANDING MORE AND DRIVERS IN HIGH DEMAND, TRANSPORTATION AND LOGISTICS PROVIDERS SHOULD TAKE THESE SIMPLE STEPS TO KEEP OPERATIONS FROM DERAILING – AND TAKE ADVANTAGE OF A HOT GROWTH OPPORTUNITY.
There are four simple things every organization involved in transportation and logistics can (and must) do to build efficiency and boost their bottom lines:
1. Let things flow.
Making operations flow smoothly, without bottlenecks or delays, is a great way to improve efficiency. Having a digital footprint for assets moving across your yard is a sure-fire way to optimise workflows. This is something easily satisfied by a solution such as Zebra Motionworks™ Yard, which gives you instant visibility of all key assets in your yard. It lets you check in trailers, detach tractors, and allocate shunters. It also helps you see how best to move goods to dedicated bays, accurately maintain a data trail regarding deliveries, and set alerts. The best part: it enables you to find the best ways to make things flow – the sum of many mini savings adding generously to your balance sheet.
2. Optimize everyone's time.
The culmination of just an hour saved on a daily basis can add up to huge savings when multiplied across a large fleet, so carefully managing both your time and your stakeholders' time is an important step in your efficiency drive. For example, a timeslot solution can enable stakeholders from multiple businesses to book delivery slots with clear visibility to everyone. Layered appointments can ensure different areas of your business can have different booking rules. Fresh goods may require an hour to unload, dry goods just half an hour. The solution should be flexible to meet your requirement.
3. Stop shipping air.
Shipping air is detrimental if that space could be filled with fee-earning packages. Using every inch of space in your trailer or air cargo container eliminates the wasted cost of transporting nothing. That's why every transportation and logistics manager should be looking into a solution such as Zebra SmartPack™, which lets you monitor every inbound and outbound data point from cross docks with trailers to loading stations with air cargo containers. You can proactively decrease expenses and increase performance by identifying and responding to problems. By implementing technology that eliminates blind spots – that helps you "automatically sense, analyze and act on both sudden and subtle issues in the load process that can impact fulfillment and compliance" – it becomes easier to generate ROI and efficiencies while reducing costs no matter where (or how) you ship your freight.
4. Use equipment that works.
The benefit of great software that optimizes business operations is crystal clear. Yet software is only of any use if you can use it. The performance and ROI of hardware and software are synergistic. That's why it's so important to use enterprise-ready mobile computers built for the challenges of a harsh working environment and to fully support the software needed to manage daily task challenges – especially those that are data centric. Zebra rugged tablets, for example, have a large, bright screen size to enable better visibility of images, streaming video, and dashboards both inside and outside, day and night. They are fully rugged from the inside out for the knocks and bumps anticipated in a busy yard environment. High computing performance and advanced connectivity let you gain instantaneous access to the data needed to make real-time decisions about where to send resources when. And the tablets' ability to sync with head-mounted displays and run augmented reality tools makes it easier for you to remotely coach teams at different cross-docks, across the yard, or at the gate on how to adapt task execution. In turn, you and your team are better empowered to avoid delays and backlogs – and recover from them when they occur for reasons beyond your control, such as weather.
Final thoughts
The global pandemic has changed the way people shop, forever. We now buy more to be delivered to our homes, which has added pressure to the distribution network on a global scale. With such powerful forces at work, the impact of efficiency savings has magnified. Maximize the benefit that everything from mobile technology to machine learning and locationing systems can provide to your business and combine a series of money saving strategies as you map out the road ahead. Together, they will make a sizeable difference in how your business – and the entire distribution network – are able to handle the heat rising in today's world.