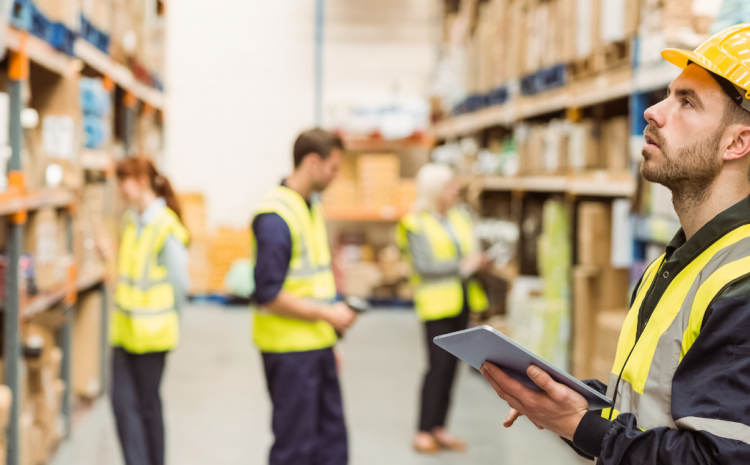 SAN JUAN, Puerto Rico – MultiSystems, Inc., an innovative company with technological solutions and partners that allow companies to be more competitive, and Zebra Technologies, announced today that Grupo Colón Gerena, the leading franchisor of the Wendy's fast food chain in Puerto Rico, implemented the warehouse management solution, WDCS, made up of Zebra mobile computers and industrial printers in order to increase the visibility of the supply chain and thus ensure traceability and food safety.
With the current situation of the pandemic, consumers have never before expressed so much interest and concern about the proper handling of food, especially in restaurants and food chains. According to a food safety study by Zebra Technologies, almost 70% of those surveyed considered it important to know how their food was produced, prepared and handled and 60% said that they would never return to a restaurant if they became ill or poisoned by something of their dishes.
That is why, in order to increase the confidence of its consumers in their food, Grupo Colón Gerena decided to replace its operations based on paper and pencil, with the modern WDCS technological solution in its warehouses, which can efficiently track the stocks of product, easily select merchandise based on orders, and increase the accuracy of your inventories. The food supplier selected a solution comprised of Zebra's MC9300 freezer mobile computers and ZT230 industrial barcode label printers, along with Multisystem's Warehouse Management System (WMS).
"By modernizing our warehouse operations with Multisystems' WDCS solution, the productivity of our workers increased and we increased our operational efficiency to levels never before achieved in our business," said Ramón Vásquez, CTO of GCG. "Merchandise and storage bins are identified with barcode labels and, with mobile devices, our employees capture the information, gaining real-time visibility to monitor expiration dates and help ensure food safety and delivery. transparency of the chain towards our diners ".
"The Multisystems solution has reduced the amount of human error and allowed us to improve our inventory management," said Maribel Soto, Wendy's supervisor. "Product distribution is now easier and, most importantly, we have increased the speed of delivery of our orders in the store to improve the experience for our customers."
The long-range scanning capabilities of the MC3300 computer have helped the 20 workers in the GCG warehouse quickly locate products to reduce order processing time and improve fulfillment accuracy and quality control. With Zebra's Mobility DNA and Print DNA suite of applications, utilities and tools, GCG has seamlessly integrated real-time data with its new WMS to maintain proper inventory levels and deliver key information on products and expiration dates in a timely manner.
According to Zebra's Food Safety and Supply Chain Study, more than 80% of surveyed consumers said that industry companies play an important role in implementing food safety solutions and an ethical responsibility to ensure handling food safe, "said Daniel González, Zebra Technologies Sales Director for North Latin America. "Zebra's mobile computing and barcode printing solutions offer a competitive advantage to front-line workers by improving food traceability and enabling an efficient and transparent supply chain that increases customer confidence."
KEY TAKEWAYS:
Grupo Colón Gerena, the leading franchisor of Wendy's fast food chain in Puerto Rico, selected an integrated storage solution from Multisystems and its partner Zebra Technologies, to increase supply chain visibility and help ensure food safety and traceability.
The solution offers real-time operational visibility, which reduced order processing time and ensures smarter inventory turns based on product expiration.
Multisystems' WDCS solution has helped Wendy's reduce human error, simplify product distribution, and increase order delivery speed at its point of sale.
ABOUT MULTISYSTEMS, INC.
MultiSystems, Inc. enables the first line of business in retail / ecommerce, manufacturing, transportation and logistics, healthcare, distribution and other industries to achieve optimal performance. Located in Puerto Rico, the Dominican Republic and Costa Rica, they provide services throughout the entire Caribbean, the US and LATAM. With more than 2,000 in the region, MultiSystems, Inc. provides 'end-to-end' solutions tailored to each sector to allow each asset and worker to be visible, connected and fully optimized. Our leading solutions improve the shopping experience, inventory management and tracking, as well as supply chain efficiency and patient care. In 2020, MultiSystems, Inc. has been named among the Top 200 locally owned companies by Caribbean Business for 4 consecutive years. For more information, visit www.multisystems.com or subscribe to our social networks on LinkedIn, Twitter, Instagram, Youtube and Facebook.
CONTACT
sales@multisystems.com
PR: 787.751.2720
US: 305.424.8254
DR: 809.472.3646
CR: 506.4001.7874