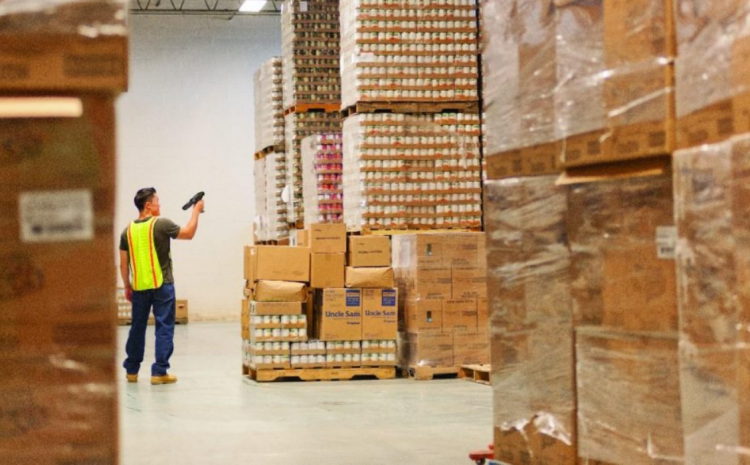 The exponential growth of Omni-channel shopping and demand for faster merchandise deliveries is redefining the supply chain's distribution. Technology-enhanced warehouses is bringing unprecedented levels of real-time information into organizations' assets, people and transactions across countless industries, from wholesale and distribution to food and beverage companies, to the life-sciences, medical devices and pharmaceutical sectors, and everything in between.
The changes in the supply chain ecosystem has prompted companies to take a look at upgrading their warehouses in order to boost productivity, reduce operational and transportation costs, expedite shipments, changes in suppliers locations and inventory policies, while improving transactions and inventory accuracy and turns, volume of items shipped, allocated resources, SKU consolidation, and overall customer satisfaction.
Inventory Management Challenges
Automating inventory management, cycle counts, order pickings among other warehouse transactions to reduce out-of-stocks and boost accuracy must be a strategic imperative. Through the access to real time inventory data, and through the use of reports and analytics tools, companies are ordering and managing their inventory different. Mobile technology makes it simpler to break down single products traceability into individual SKUs, to address variations- and specific supply and demand concerns.
Changes in demand for a products can be unpredictable, leaving companies with a warehouse full of unwanted goods. Having the information and data of product movement provides an opportunity not only to identify trends from historical purchase data, but also to estimate and predict future trends based on buying behaviors.
Dead inventory also has a direct effect on your business' cash flow, with negative impact on business costs. Overstocks items uses up space that can be used better, with the chances to become damaged, obsolete and not able to sell it.
On the other hand, if you under stock inventory and there is a sudden spike in demand, it has the opposite effect. Your business can lose out not only on large orders and sales, but also new and existing customers who can go to other suppliers that can fulfill their orders.
Which are the importance of Inventory accuracy:
Reduces out-of-stock environment
Increases Customer Service and Satisfaction
Overall Warehouse Accuracy
Regulatory Compliance (FDA, Traceability, Food Safety, etc)
More Collaboration, Better teamwork.
Once a task that was confined to pen and paper spreadsheets in the aisles, technology opens up doors to greater collaboration between multiple teams in the supply chain, and the input from various sources, regardless of physical locations. Remote working through handheld mobile devices and cloud solutions, boosts collaboration between warehouse workers, logistics teams and field sales reps, resulting in better communications with updated information, reducing order errors, stock issues, and enhancing customer satisfaction.
Reduce Lead Time
To guarantee fast delivery of goods from the supplier to the warehouse it's not always necessary to stock large quantities. But how you choose to reduce lead time will depend upon each operational processes. Warehouses are betting on enterprise mobility and IoT to streamline their operations by allowing real-time, sharable and actionable data insights across a variety of processes, from inventory tracking and order picking to maximizing fleet routes. Optimizing logistics and process so that the right products reach the customers at the right time has never been more crucial in this competitive environment.
Today, the top five ranking metrics in warehouses for order fulfillment can be summarized in:
On-time Delivery
Order Accuracy
Order Fill Rate
Order Cycle Time
Perfect Order Completion
Automate Your Warehouse Processes
A warehouse management software is a tool that helps distribution centers that can successfully and cost effectively automate warehouse transactions and processes. Improving order picking time and product movement are becoming popular trends. Cloud-based warehouse management solution can significantly help to minimize management and administration costs, helping companies to free up your internal resources for more productive and profit-making tasks.
As per the Zebra Technology's report "Building the Smarter Warehouse: Warehousing 2020 Redefining Supply Chain Automation In The Age Of Digital technology – North America Report", warehouse executives prepare to increase investment to rank staff with new technology to increase visibility and mechanization across warehouse processes. Loading optimization is also expected to grow, will turning to new mobile and data capture in order to improve agility in packing, staging, loading and shipping processes.
For Small and Medium Enterprises, some of the top technology tools that they should start to consider include:
Barcode Label Printing and Scanning
Mobile, Wearable and Tablet Computers
ERP Implementation (Analytics)
Cloud-based, SaaS Warehouse Management System
Enterprise level, secured Wireless Infrastructure
Mobile Printing
Changing Requirements
Much of the technology upgrades are being driven in part by the demand to comply with new customer requirements and regulations. Some of this new requirement include:
Barcoding and Label Specific Format for inbound items.
Advanced Shipping Notice which provide a list of all barcoded ID numbers of the shipping units and the contents of each.
Meeting GS1, GDSN and UDI Standards, depending on the industry.
RFID Technology, currently required by several big box retailers and US Government agencies like the Department of Defense and expected to expand more that 15% in the next 3-5 years.
The Future of the Warehouse
Warehouses and distribution companies must adapt to the growth of new online shopping trends in the retail sector, and the proliferation of every type of goods in the supply chain. As part of these changes, warehouses will need to upgrade to on-demand and cloud based, SaaS (software-as-a-service) warehouse management systems to reduce the cost of on premise servers, maintenance of resources and additional assigned personnel.
These initiatives echo the move to best-of-breed warehouse management systems and the integration of new, cutting edge technologies like Real-Time Location Systems (RTLS) and RFID — which track the whereabouts of objects in real time in larger physical areas, offering information on the location of trailers in the storage yard, enabling yard employees to move trailers from staging to docks to fill orders more efficiently.
Our Expertise
MultiSystems assessment include a comprehensive analysis of your current process and environment to determine your mobility needs, application development and integration, mobile deployment planning, any required managed services and devices support.
We provide all the programming and implementation, integration, configuration, and training to ensure your new warehouse management system success.
Contact us today and learn how we can integrate today's technologies with your existing warehouse operations.